Our Mission is to

increase

the online

revenue of 100 local businesses

in our communities by

100% by 2020

.
Tevye and the team are here to support your Local Business thrive by leveraging technology to increase customer loyalty and steal back customers from chains and online-only vendors.
We work hard, every day, to make your digital marketing experience smooth and rewarding.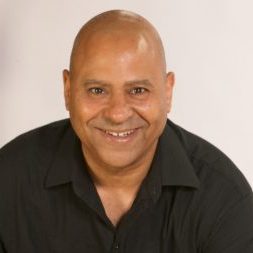 Tevye Brown
I have been providing technology solutions for both Small Business and Corporations for over twenty five years.

I am passionate about providing the the best marketing tools and platform available to small business. Using these tools you can use them as weapons to beat back the corporate and online giants lurking to steal away our customers.
OK.  You get me and maybe you're ready to sign up.
or maybe you want to talk to a consultant first.
So click one of the buttons below to get started.