Have you considered making money by referring your customers who need some website help?
or...
You have not tried because you are concerned about your reputation and the quality or security of a website development partner?
What if you could add another monthly income stream to your business
without learning anything new and:
No new Staff?
No new Equipment?
No additional training?
...and you could be assured that your customer's data will enjoy best security and service available?
Join me for your FREE 45 minute strategy session and see how easy and financially rewarding it can be to start a 100% hands off Website Service for your customers.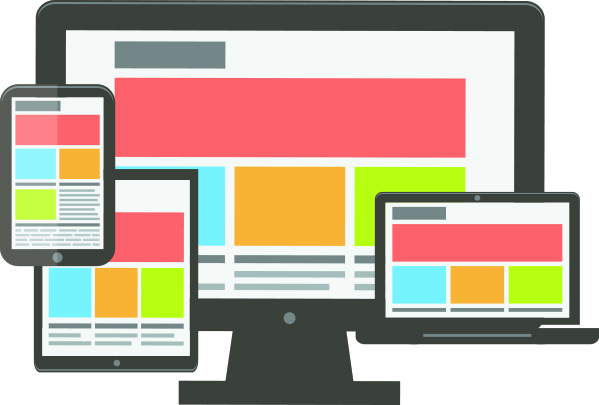 Managed Website Service Benefits
No More Finger Pointing
Typically, when building a website there are a number of vendors involved. There is a designer, a developer and a hosting company at minimum. When there is a problem the conversations often the fingers start pointing to the 'other guy'. There is no finger pointing here. We consider ourselves 100% responsible for the success of your business online.
No More Technology Deployment Delays
There's no reason to delay a new website until you have thousands of dollars of cash to available. Our company allows you to create your new website now and distribute the cost of both the build and the maintenance over many years. Don't delay putting the best solution to work for you. You can take advantage of the best emerging technologies to grow your business today.
Provide Total Solution Bundling
We've done all the research and bundled the features for a small business website service into one platform. We've spend hundreds of hours and a small fortune to create a platform that rivals what you'll get from a Madison Avenue marketing firm. You will be hard pressed to find a solution in the same price range that gives you the features, security and flexibility that we've created for you Maintenance, support and training costs are bundled into the monthly cost.
Minimal Startup Cost
Because costs are spread over the life of the website the initial expenditure is small. This allows you to obtain a state of the art website quickly and inexpensively.
Create a Positive Cash Flow
When your new website is launched, if you follow marketing best practices, you will quickly turn your website from an expense into an asset. What are 'marketing best practices'? What this means that you incorporate your online marketing into your overall marketing plan. When you are talking to customers, vendors and prospects tell them about the site and encourage them to visit it. Give them a reason to visit your site by posting company news, interesting articles and the latest information about your niche or industry. Most importantly, engage a company with a proven track record to manage a PPC and/or SEO campaign to direct traffic to your website.
Protect Against Obsolescence
Technology changes FAST! Our platform is updated on a regular basis. As new technology is available and security patches are deployed. Your new platform future-proofs your business by bundling the ability to upgrade the features, content and look of your site at any time into your package. When a new and improved technology has been developed, tested and hardened the platform is upgraded, meaning that you get the advantage of leading-edge technology as it becomes available.
Conserve Working capital
Your organization's cash flow and line of credit can be conserved for profit-generating activities, emergency needs, and investments.
Promote Consistent Budgeting
With consistent monthly payments, budget projections are easy.
Accommodate Project-by-Project Requirements
Our website platform can accommodate virtually any requirement you may have now and in the future. We can adapt your website to accommodate your new requirements as your business changes and grows. Whether you require the addition of new products and services, a branding makeover or adding a new whole new product line to your company, updates to your site are just an email away. Our websites are built for growth.
Digital Technology Integration
In addition to managing every aspect of your web presence, we also work with you to identify business challenges that can be solved or transformed by using web technologies that integrate with and extend .
Marketing Funnels
Once you website is launched the next question is "How do we get people to contact us and buy our stuff?" We will be there to develop both the strategy and plan to funnel customers to your site and turn them into customers.
We use premium managed hosting that is many levels above commonly used website hosting platforms. Below is a list of some of what our hosting environment includes:
Hosting provider conducts periodic code reviews and security audits of all internal environments and processes. They partner with third-party, independent security firms to ensure best practice security measures are always in place. Plus, they conduct frequent, proactive vulnerability scans and perform penetration testing.

 

The servers are scanned for insecure or CPU intensive website components on hosted websites and automatically removed when necessary.

Hack guarantee - In the unlikely event that a site is compromised, the host will fix it at no extra cost to us.

Sites are separated from other customers at the kernel and filesystem level

The host "blocks millions of attacks each day. Not only do we mitigate garden variety DDoS and brute force attacks, but thousands of rule sets specifically tuned for WordPress identify and prevent attacks before they happen. Our proprietary, adaptable intrusion detection and prevention system dynamically detects and blocks malicious behavior such as JavaScript/SQL-injection attacks and even more sophisticated attacks such as XML-RPC attacks. And of course, we block IP addresses identified as belonging to spammers or hackers.  Includes disk write limitations and protection against scripts known to contain vulnerabilities. We also implement PHP tuning to disallow dangerous or insecure commands.

SLA - service availability of 99.95% ("Service Availability"), calculated on a calendar month
We use premium managed hosting that is many levels above commonly used website hosting platforms. Below is a list of some of what our hosting environment includes:
Hosting provider conducts periodic code reviews and security audits of all internal environments and processes. They partner with third-party, independent security firms to ensure best practice security measures are always in place. Plus, they conduct frequent, proactive vulnerability scans and perform penetration testing.

 

The servers are scanned for insecure or CPU intensive website components on hosted websites and automatically removed when necessary.

Hack guarantee - In the unlikely event that a site is compromised, the host will fix it at no extra cost to us.

Sites are separated from other customers at the kernel and filesystem level

The host "blocks millions of attacks each day. Not only do we mitigate garden variety DDoS and brute force attacks, but thousands of rule sets specifically tuned for WordPress identify and prevent attacks before they happen. Our proprietary, adaptable intrusion detection and prevention system dynamically detects and blocks malicious behavior such as JavaScript/SQL-injection attacks and even more sophisticated attacks such as XML-RPC attacks. And of course, we block IP addresses identified as belonging to spammers or hackers.  Includes disk write limitations and protection against scripts known to contain vulnerabilities. We also implement PHP tuning to disallow dangerous or insecure commands.

SLA - service availability of 99.95% ("Service Availability"), calculated on a calendar month
The platform stack includes:
Google cloud storage
Servers located in the US
Apache + Nginx & Varnish
MaxCDN. (Formerly called NetDNA)
HTTP/2
Database: MySQL for Debian-Linux-gnu (x86_64)
Data access via SFTP
Latest PHP release
SSL included
Flexible traffic bandwidth
Automated Daily backups and backups prior to system updates
24/7 365 Technical support in US, UK and Ireland
Robust anti-hack, anti virus measures are deployed and monitored
Website Service Features:
Premium website components supported by paid maintenance contracts 
24×7 performance monitoring
Uptime monitoring
State-of-the-art Website Builder (for clients that want to get their hands dirt)
Unlimited updates
Content writing
Royalty free images
Numerous integrations
eCommerce
Data integration